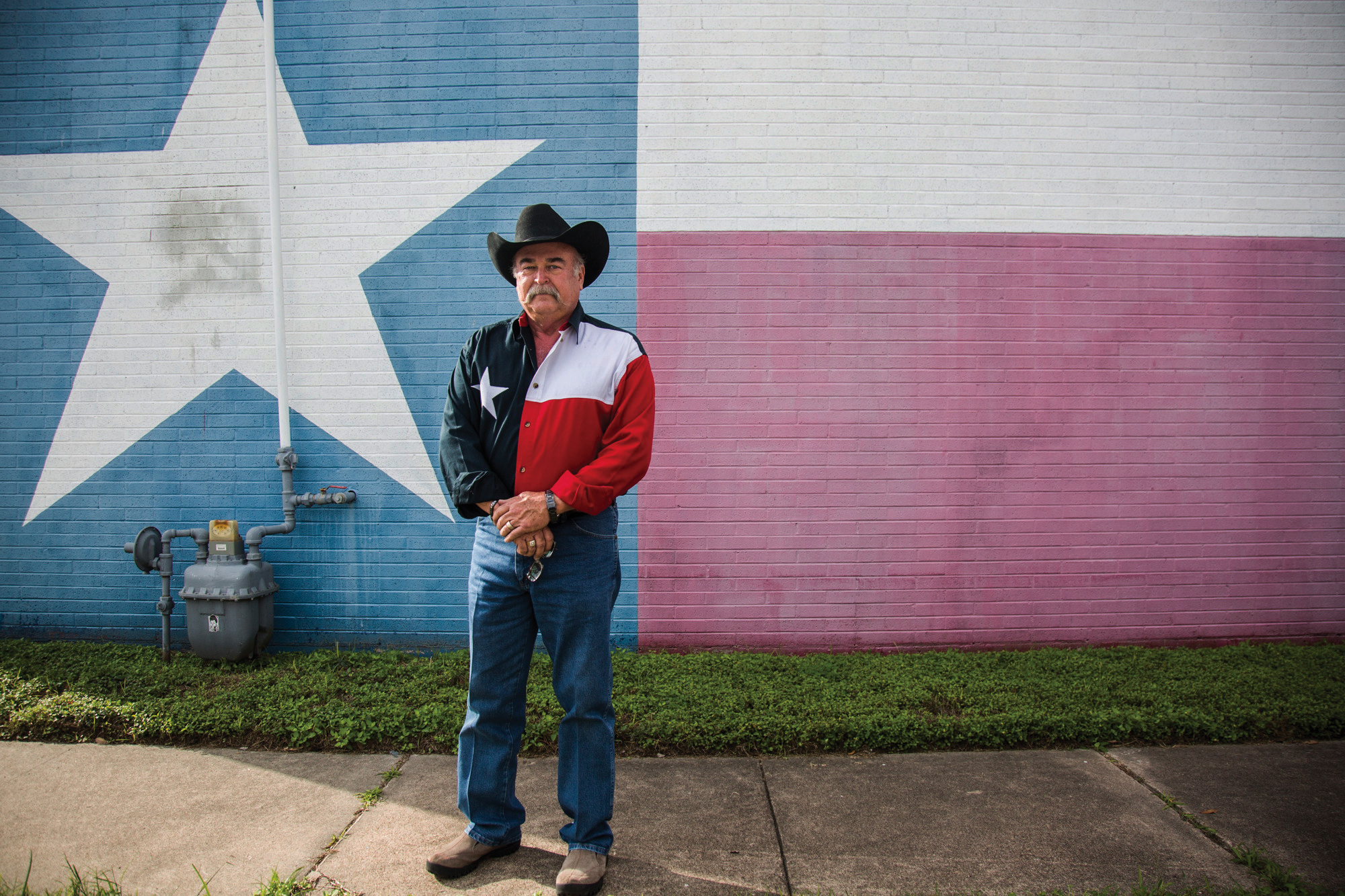 Thomas Smith, 66, stands in front of a Texas flag wall painting with a matching Texas flag shirt waiting for the start of the Veterans Day parade in Victoria, Texas on Nov. 11, 2017.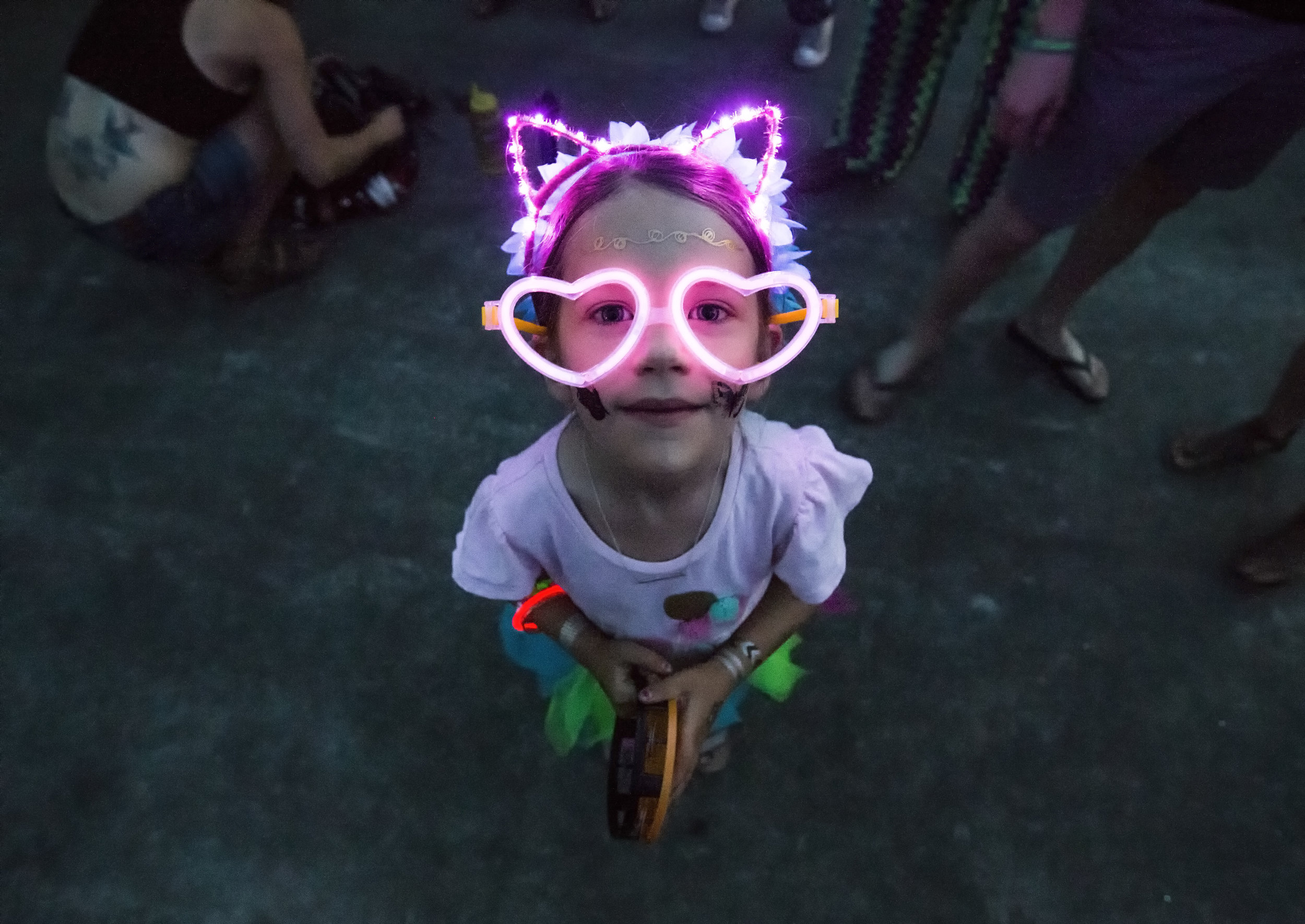 Audrey Parrish, 6, stops dancing to pose for a portrait in her cat costume during the Summer Meltdown festival in Darrington, Wash. on Aug. 8, 2018.
'Why I Love It Her' columnist Katherine Schiffner poses for a portrait on the Everett Community College campus where she works as the director of Public Relations.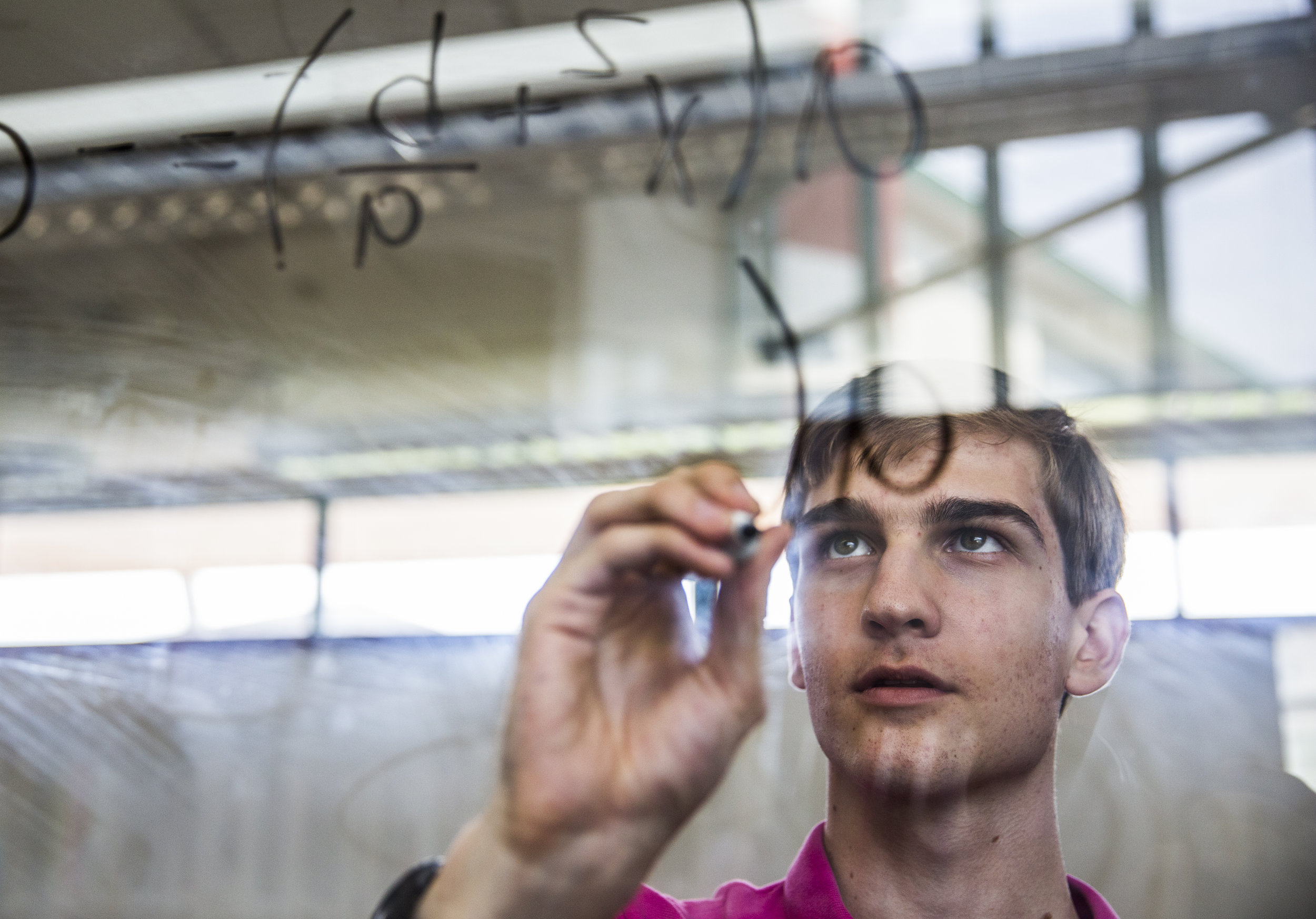 Jack Ciabaton works out a mathematics equation at the Community School of Naples on Thursday, May 10, 2018. Ciabaton will be attending Brown University in the fall and plans on pursuing a degree in mathematics.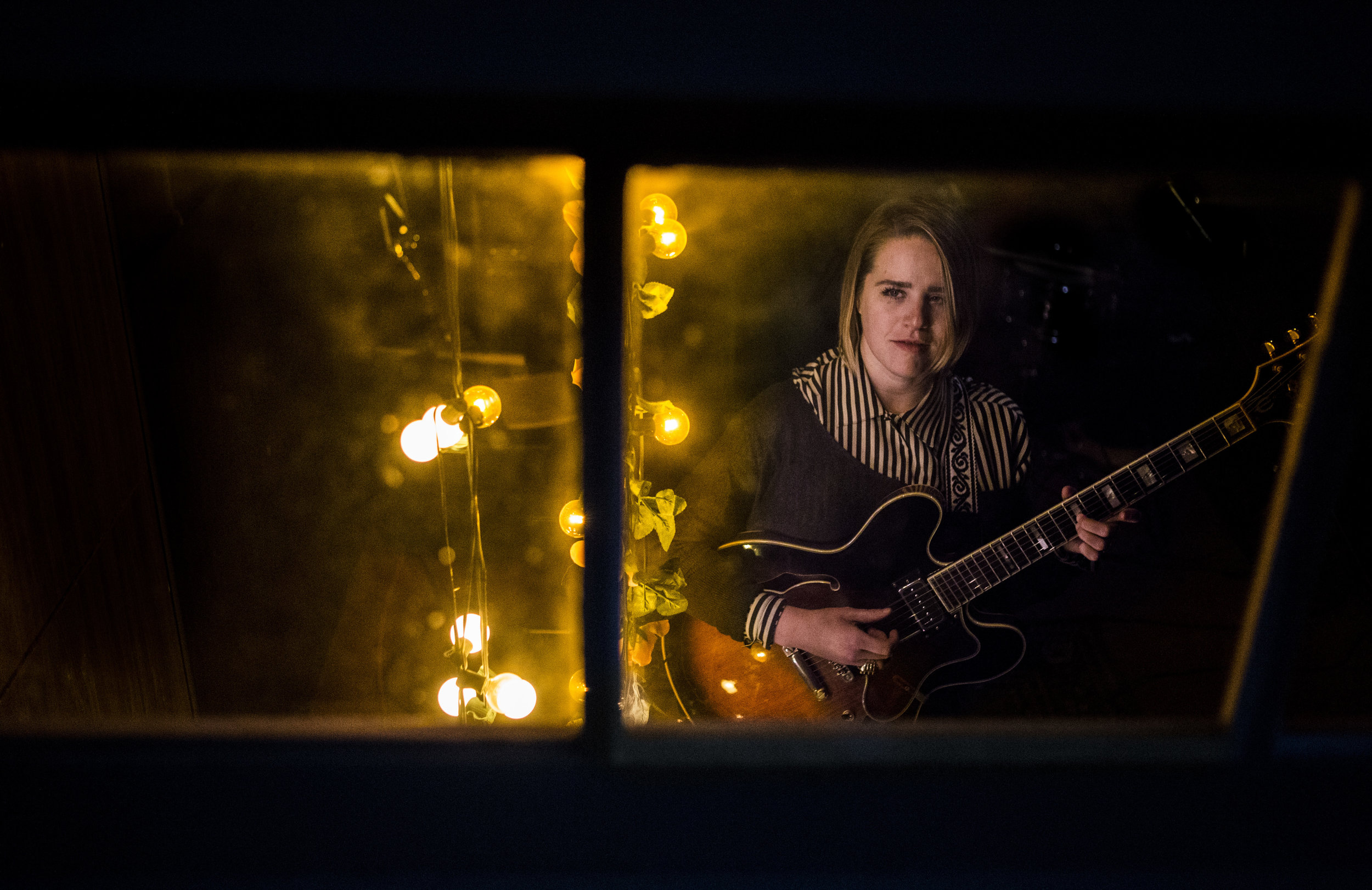 Local musician Sarah Feinberg in her makeshift performing space in the basement of her home on Tuesday, Jan. 8, 2019 in Everett, Wa.
Brace Miller, 6,at the Junior Cypress Memorial Rodeo at the Junior Cypress Rodeo Arena in Clewiston, Fla. on Saturday, March 17, 2018.
Felix Perez, 67, rearranges a handful of flowers in Devereux Gardens' flower cooler during one of his work days. Perez has always loved anything floral but after being laid off from his job in the floral department of H-E-B he was out of work for months. Thanks to Texas Work Force Commission he was able to get a job at Devereux Gardens doing what he loves again.
Jesse Jones at his gym 373 Degrees Kelvin on Oct. 19, 2018 in Mukilteo, Wa. Jones is a local television personality who's show has helped many locals that have found themselves screwed over or scammed get justice.
Paine Field Airport Director Arif Ghouse at Paine Field on Monday, Dec. 10, 2018 in Everett, Wa. Ghouse has played a huge part in the establishment of commercial airline flights that will be starting at the end of January from Paine Field, allowing northern Washington counties access to major travel hubs up and down the west coast.
Physicist Joey Shapiro Key reflected through a Celestron reflecting telescope in her lab at the UW Bothell campus on Friday, Jan. 11, 2019 in Everett, Wa. Key is an award winning physicist who was part of a team that won a Nobel Prize for her work on discovering gravitational waves from black holes.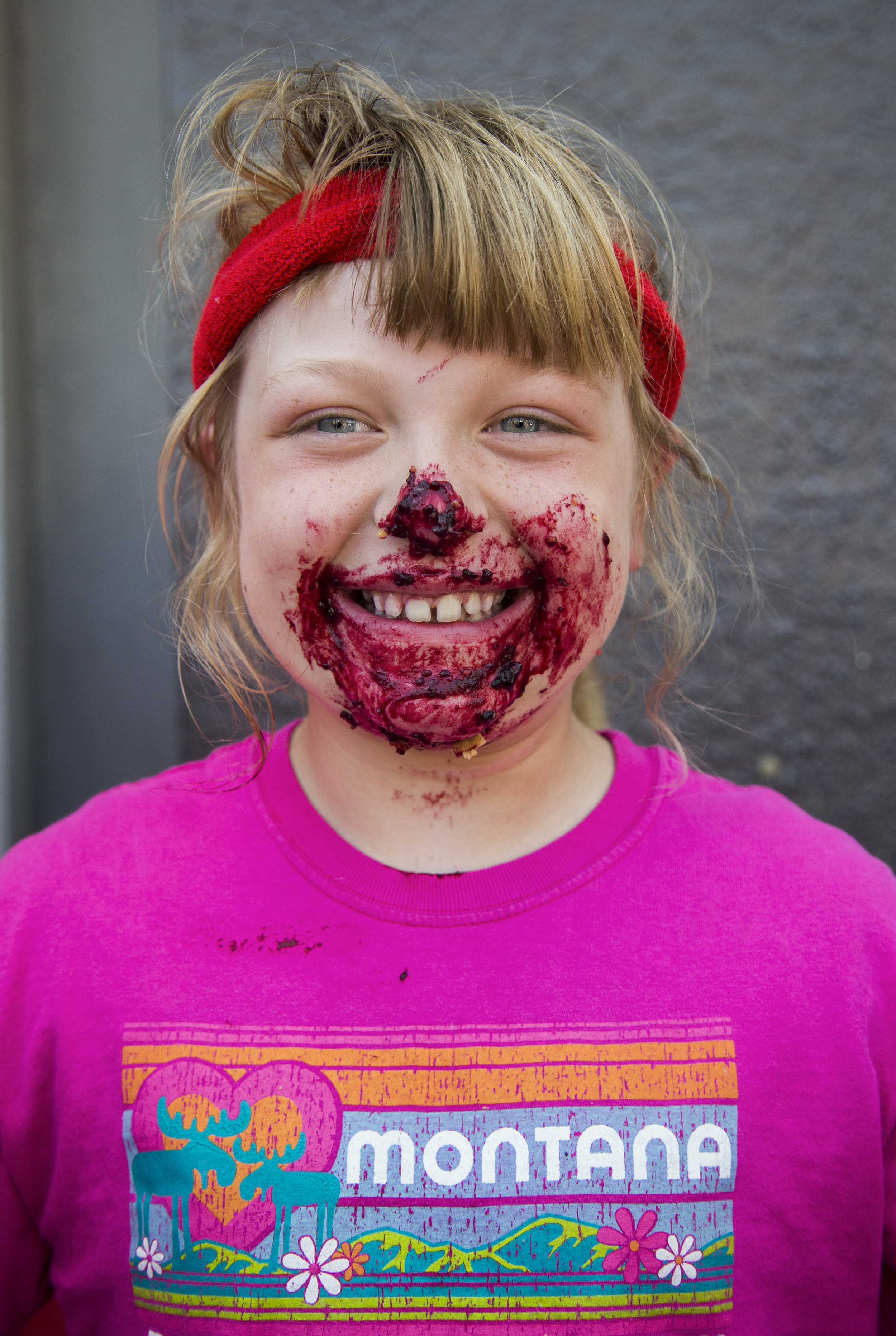 Samantha Redman, 9, one of the Snohomish Pie Company pie eating contest winners during Kla Ha Ya Days on Saturday, July 21, 2018 in Snohomish, Wash.
Marysville Pilchuck senior RaeQuan Battle is The Herald's 2019 Boys Basketball Player of the Year. Battle is signed to go to the University of Washington next year and is a top 100 recruit in the country.
Andrew Pollack poses for a portrait at his home in Coral Springs, Fla. on Tuesday, May 8, 2018. Since his daughter, Meadow Pollack, was killed in the Marjory Stoneman Douglas shooting Pollack has become an vocal activist for stricter school safety regulations.