Kaylee Williams, 3, smiles as she makes her first snow angel of the day in the front yard of her family's home on Saturday, Feb. 9, 2019 in Everett, Wa. The Puget Sound area was hit by the a massive snowstorm for the second time in two weeks resulting in upwards of a foot of snow in some areas of Snohomish county.
Ernie Kunz, 92, looks into the cockpit of a Consolidated B-24 Liberator during a flight from Vero Beach Fla. to the Naples Municipal Airport on Thursday, Feb. 1, 2017. The flight was made possible by the Collings Foundation to give veterans an opportunity to experience flight in the restored aircraft.
Courtney Mark, 56, pays his respects at the memorials set up outside of Marjory Stoneman Douglas High School during back to school orientation day in Parkland, Fla. on Sunday, Feb. 25, 2018. "It's too close to home not to come," said Mark. "These could have been our kids."
A shadow spelling out "equality" is cast against a wall as a part of an art piece set up at the Women's March Florida at Mana Wynwood in Miami on Jan. 21, 2018.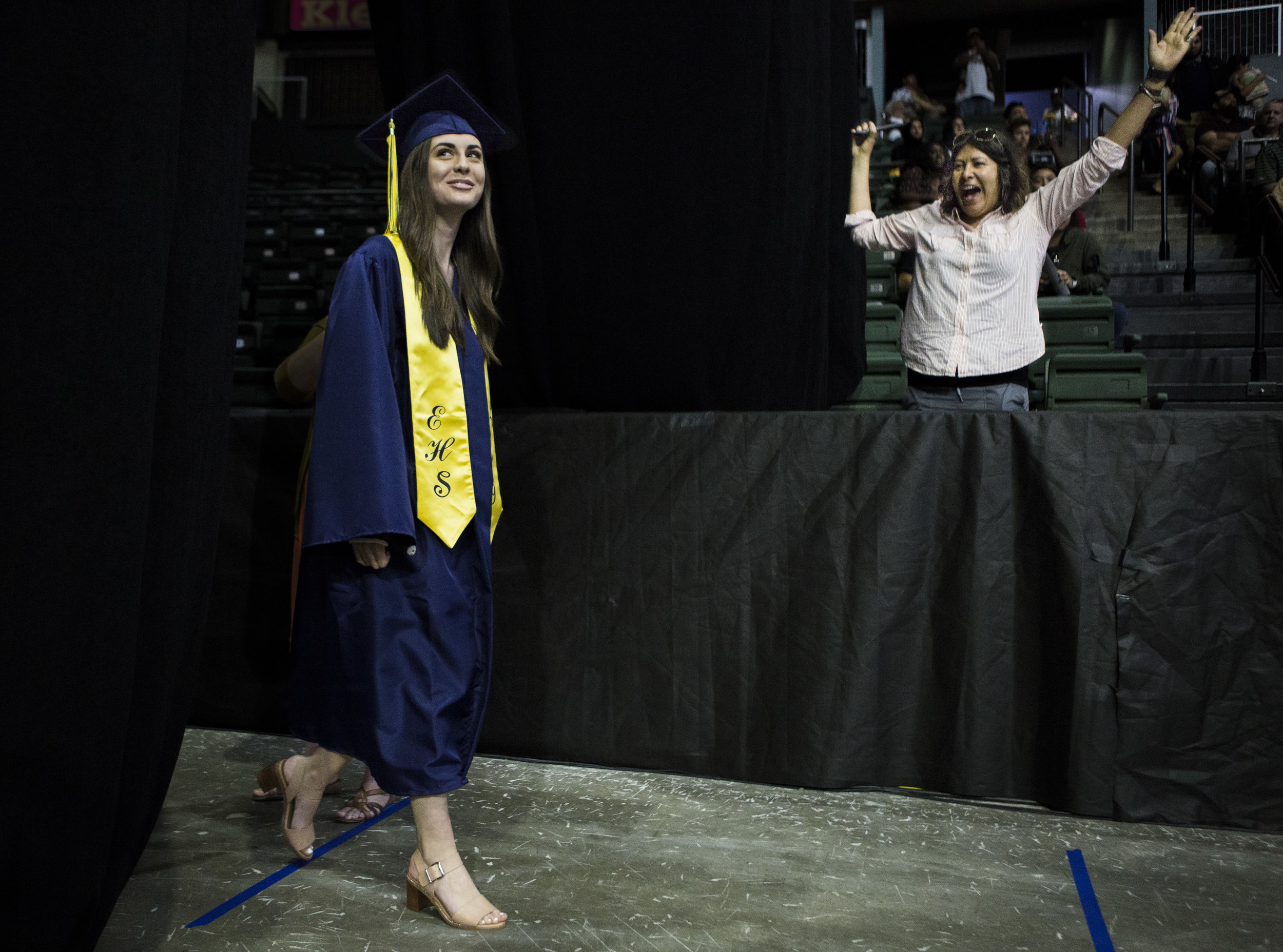 An Everett High School graduate turns away from her mother in embarrassment while her mother yells as her daughters name is called in a nearly silent venue during graduation at Angel of the Winds Arena on Saturday, June 15, 2018 in Everett, Wash.
Triple B Foundation for Pet Therapy president Brian Hohstadt walks Streaker, the miniature pony, to the entrance of the Special Offenders Unit where he makes monthly visits to the inmates in the Monroe Correctional Complex on Tuesday, Oct. 30, 2018 in Monroe, Wa.
Chase Neumann helps trim plants in one of the grow rooms on Wednesday, Jan. 16, at Smokey Point Productions' Rolling Farms in Arlington. Smokey Point Productions', The Clone Zone, an extension farm that employs 30 workers, faces a state-mandated shutdown after receiving four, non-criminal violations between 2015 and 2017.
Jeffery Kichen, 9, left, counts out loud to keep track of how long Xavier Salazar, 12, can hold his breath underwater. The city of Victoria, Texas was hit with a rain storm that caused sudden flooding throughout the city due to the already over-saturated ground from Hurricane Harvey.
Luchador Pentegón Jr. pours water over himself before heading out to the ring to fight his opponent Réy Fenix during Live Lucha Libre at the Victoria Community Center on July 23, 2017.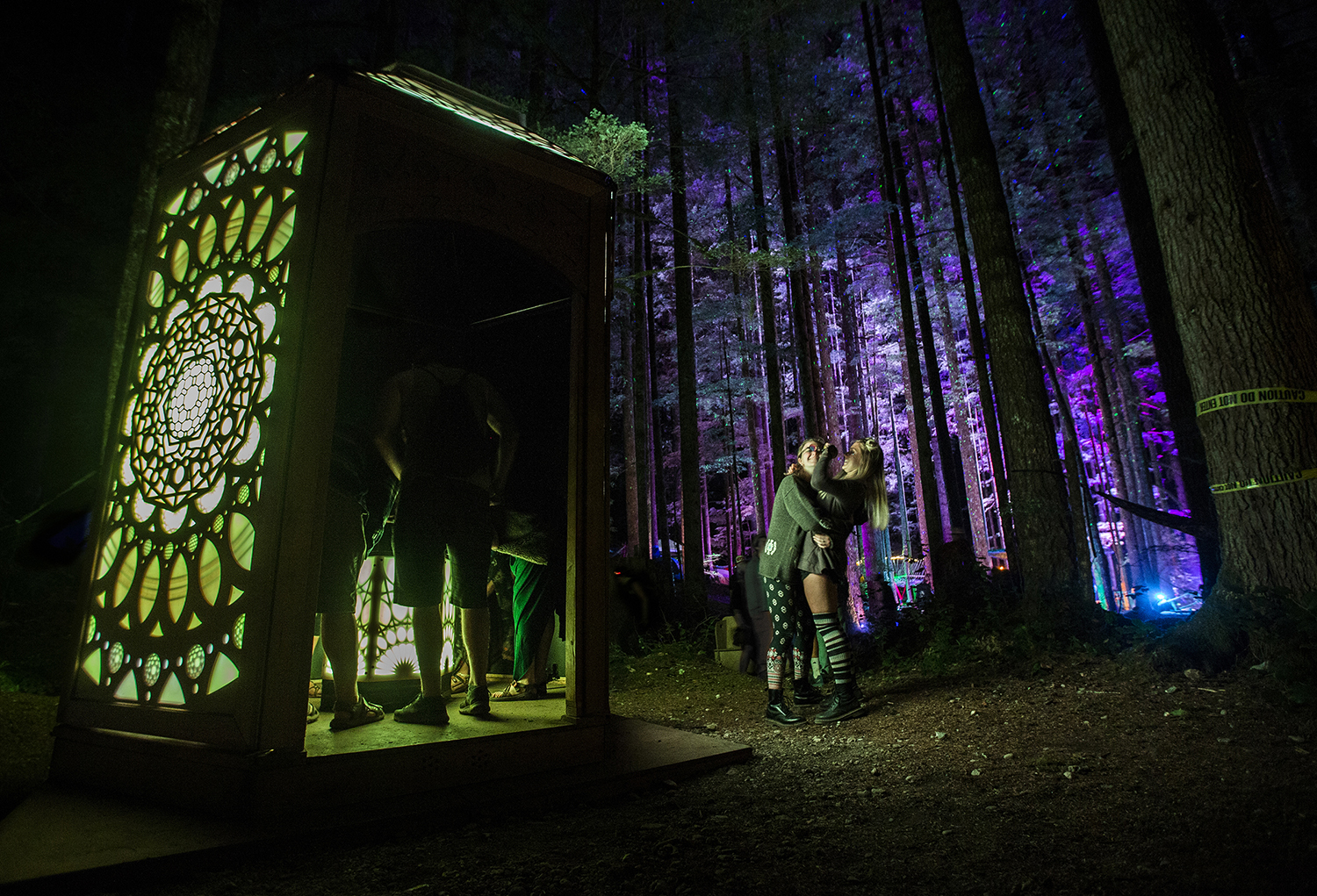 Two friends hug each other as they explore the Axis Mundi art installation at the Summer Meltdown on Thursday, Aug. 2, 2018 in Darrington, Wa.
Kyler Carpenter, 10, left, and Laela Carpenter, 11, look up through a hole that was torn in their roof by Hurricane Harvey. The cousins surveyed the damage on Aug. 27, 2017 to Laela's family home in Bayside, Texas.
Kyle Haschke, 16, center, watches from a doorway as Victoria Ballet Theatre dancers rehearse their fall piece, "sub/merged" at the Busby Dancenter.
Four-H members Landon Miller, left, Jaden Gonzales and Joshua Carrasco line up outside of the arena for goat showing at the Jackson County Youth Fair in Edna, Texas on Oct. 11, 2017.
A firefighter drags a water hose closer to a fire in the 300 block of U.S. Business 77 toward Refugio on Dec. 28, 2017. The abandoned home was set on fire by the property owner after he ran into complications with trying to have the home demolished.
Michael Price, 8, rides the chair swings in the carnival area at the annual Everglades Seafood Festival in Everglades City, Fla. on Saturday, Feb. 10, 2018.