Keller places his turkey poults in their incubation area in his temporary turkey coop. Once the poults have put on weight and grown Keller will move them to his "Turkey Mobile", a moving turkey coop that he places out in his field.
A shipment of turkey poults for the Thanksgiving holiday huddle together in their shipping container before being placed in their coop on July 18, 2017.
Keller places some of his larger turkeys in a tub before transferring them over to their temporary mobile pen.
Keller checks on his flock of turkeys with a cup of coffee in hand a few weeks after letting them out to free range on his farm.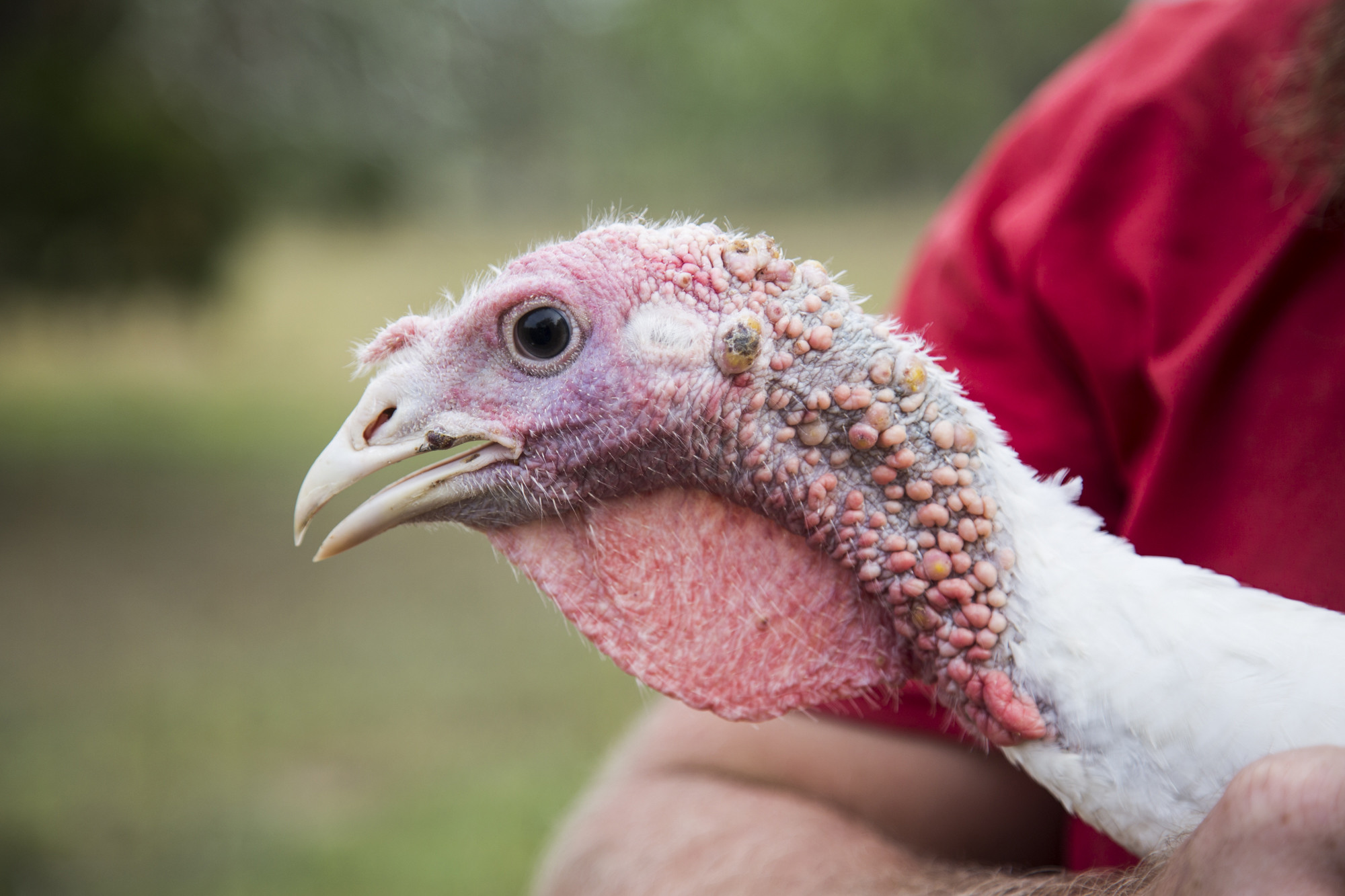 Keller holds one of his more mature turkeys. This turkey will gain at least a few more pounds over the next two weeks before Keller and his family process the turkeys for Thanksgiving.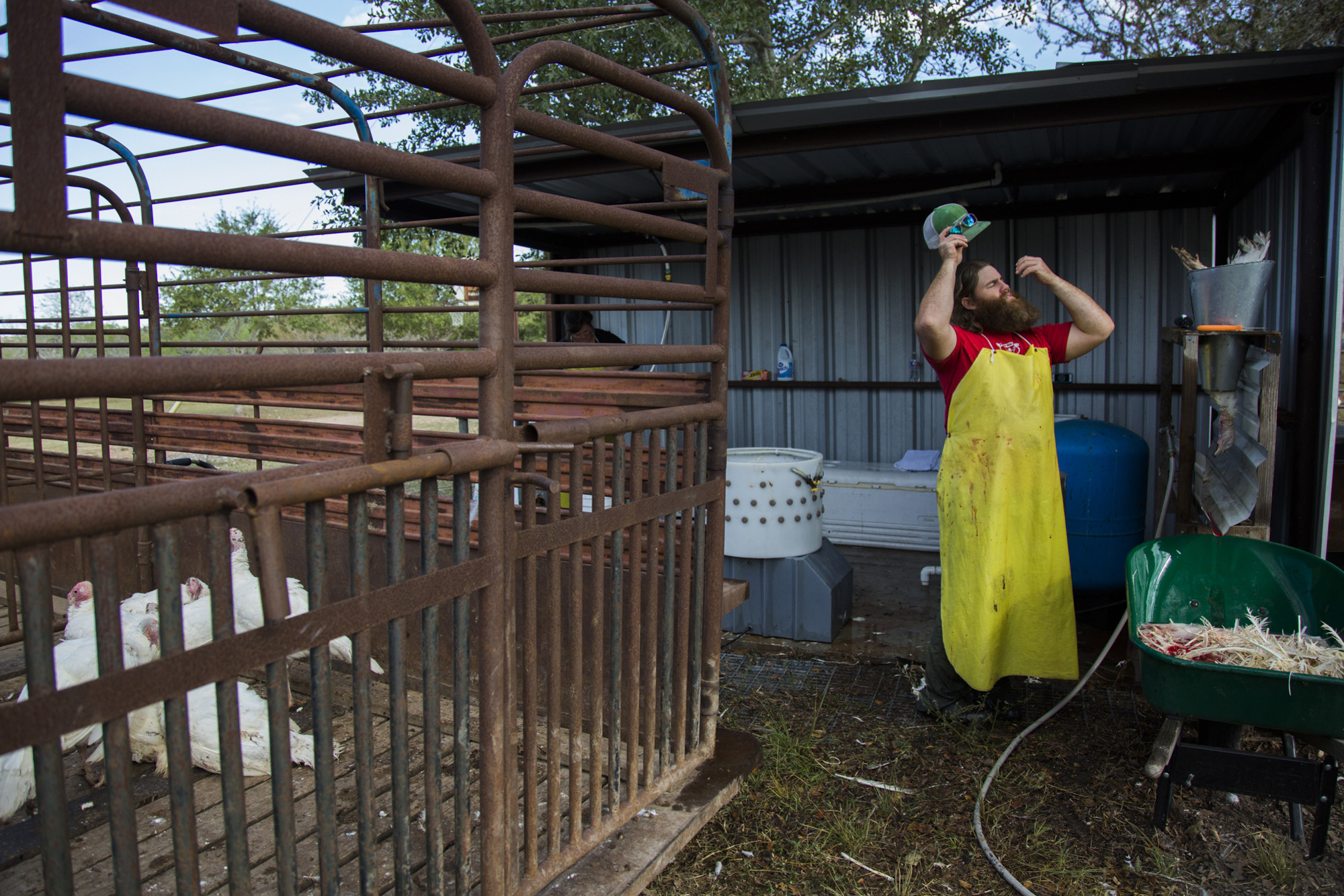 Keller waits for a turkey to bleed out while the remaining turkeys wait in the back of the holding trailer.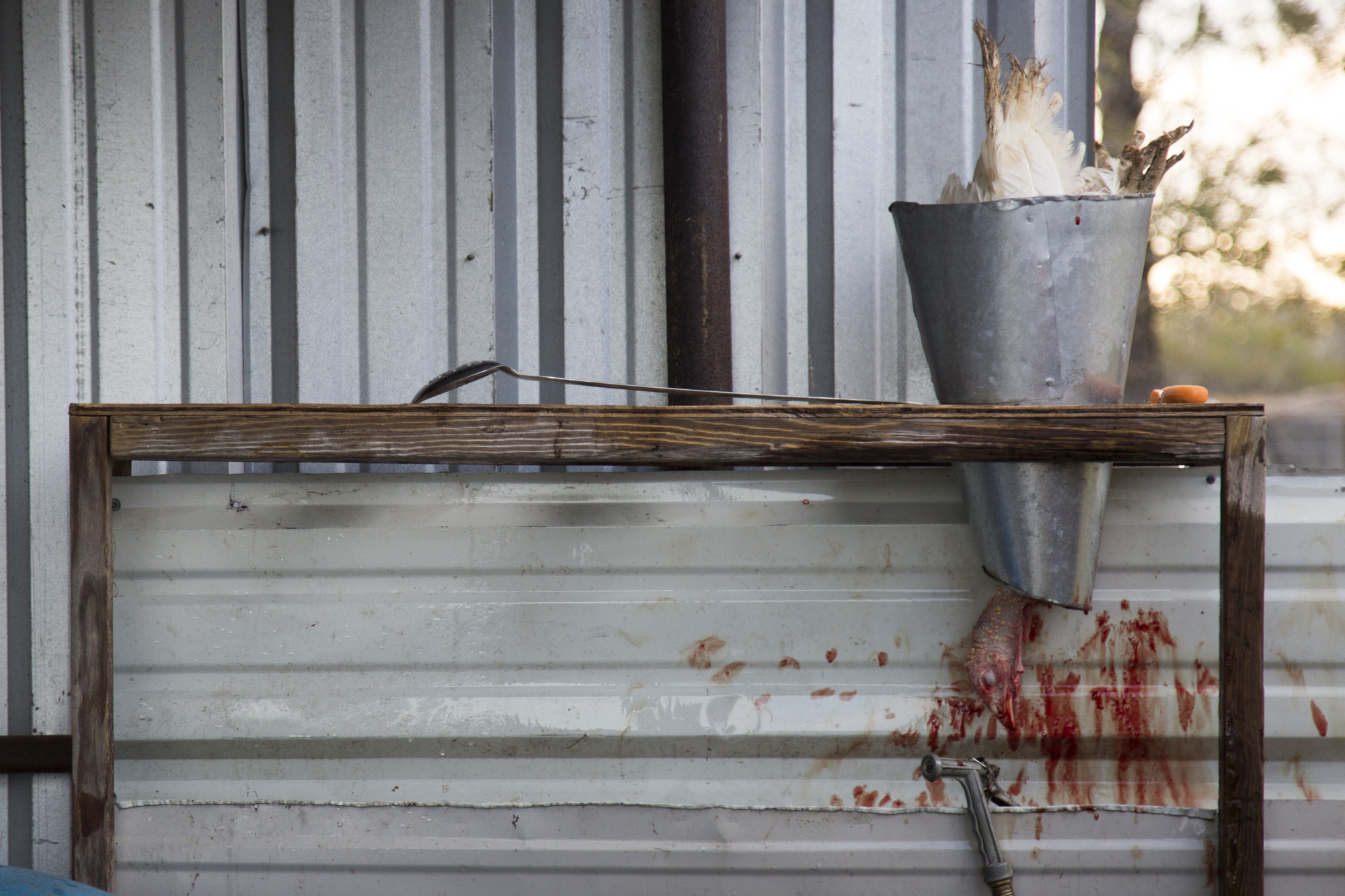 A turkey hangs upside down after being bled out before being put in hot water to help separate the feathers from the skin. Keller allows the turkeys he kills to bleed out instead of cutting off the head to help stop blood spots from appearing in the turkey meat.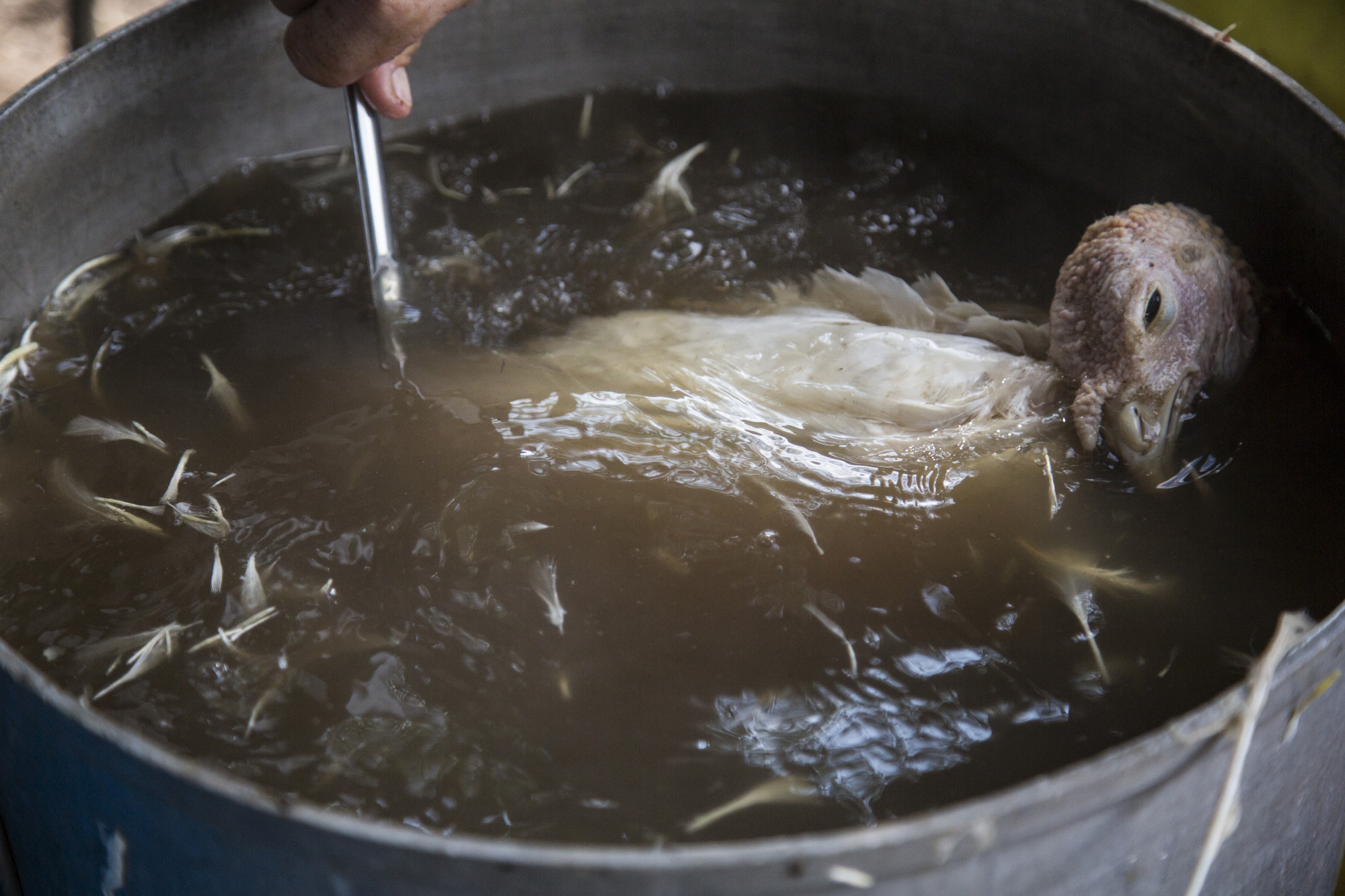 Keller stirs a turkey in a pot of hot water that contains a small amount of soap that breaks down the natural oil in the turkey's feathers.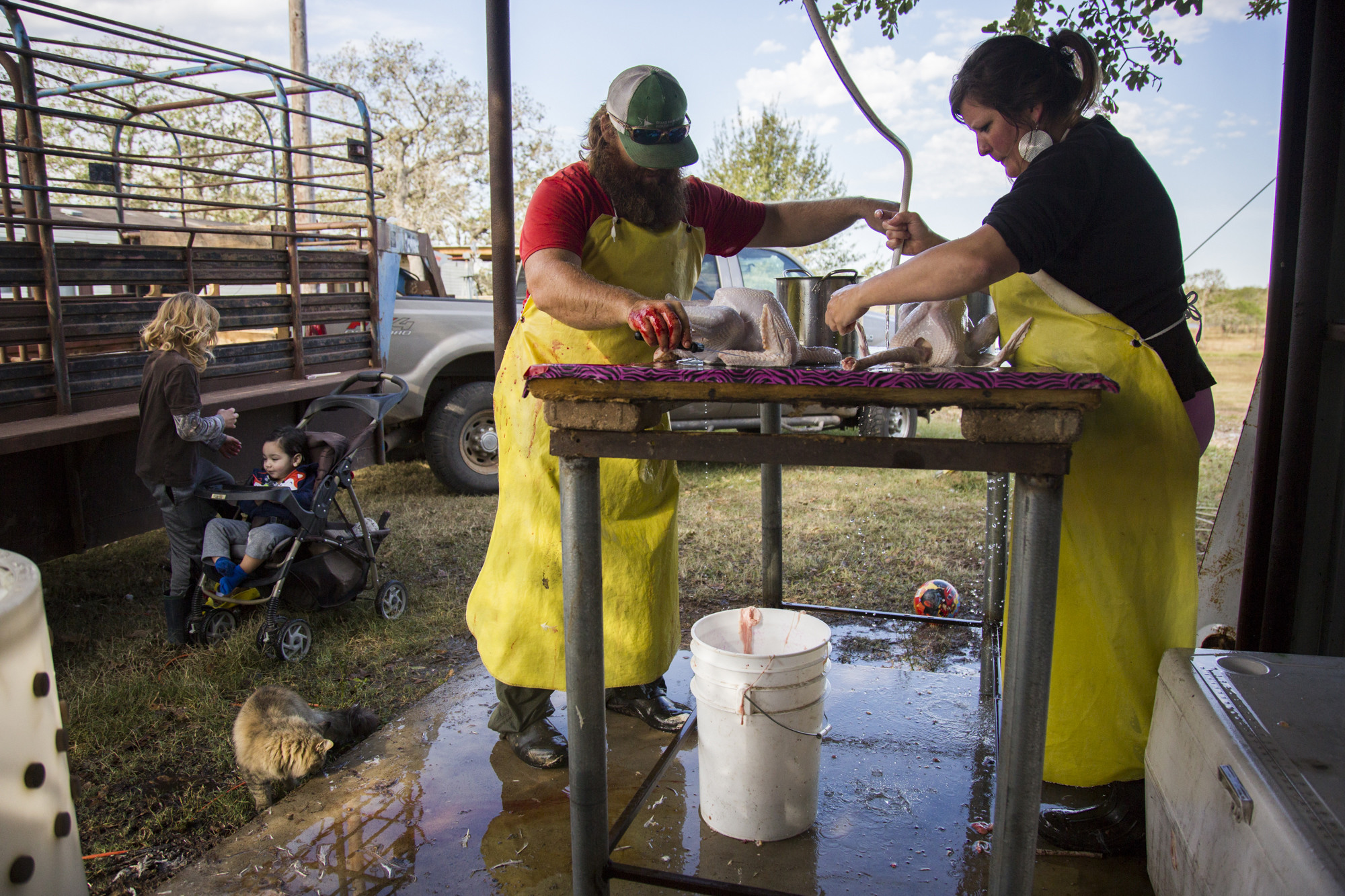 Aiden Keller, left, helps keep his brother Jett Keller, entertained while his parents Ryan and Krystle Keller work on cleaning two turkeys.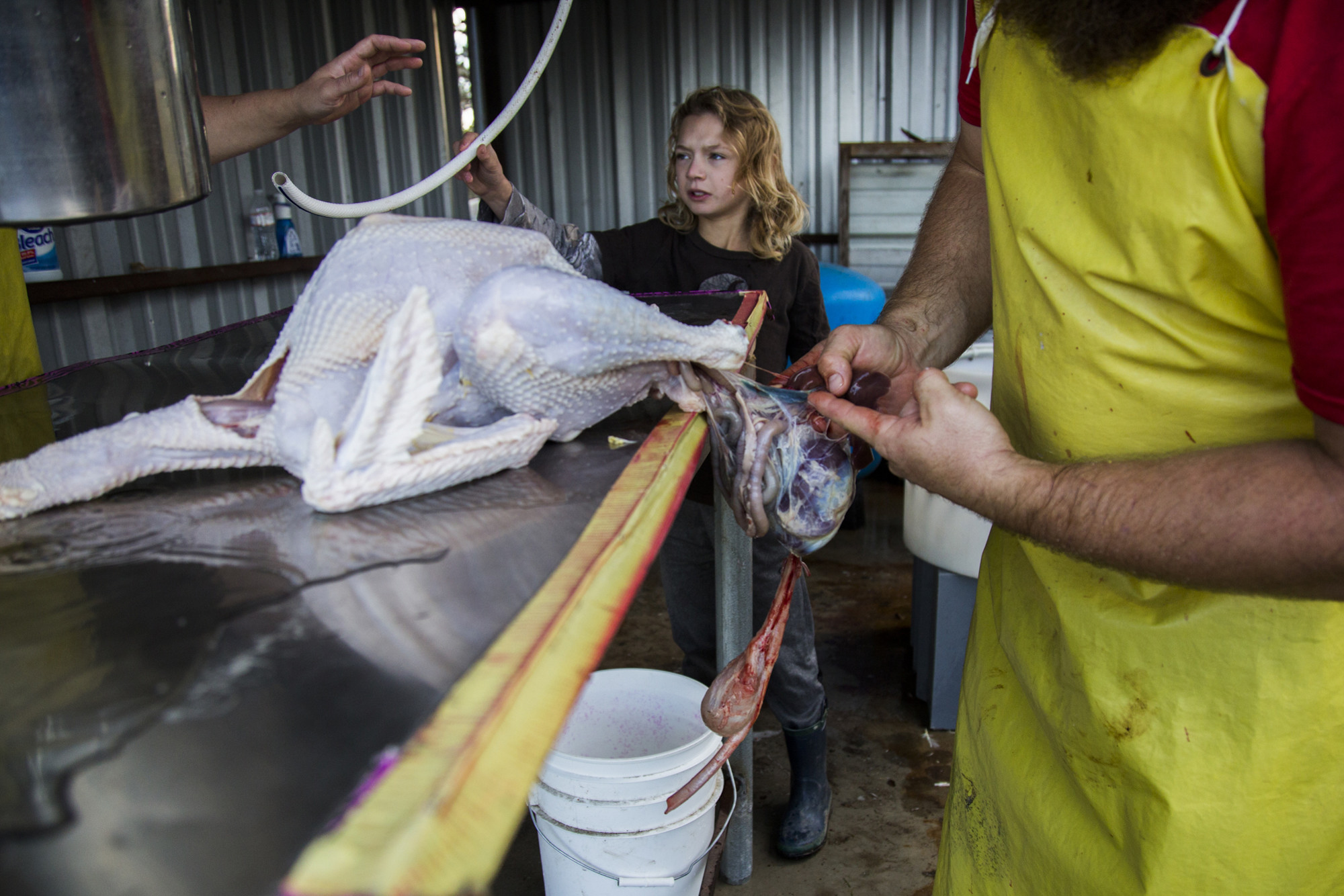 Aiden Keller, center, hands a hose to his mom to rinse off the table while Ryan Keller, right, takes out the inside organs of a turkey. Keller keeps the gizzard and the liver of the turkey and disposes of the leftover organs.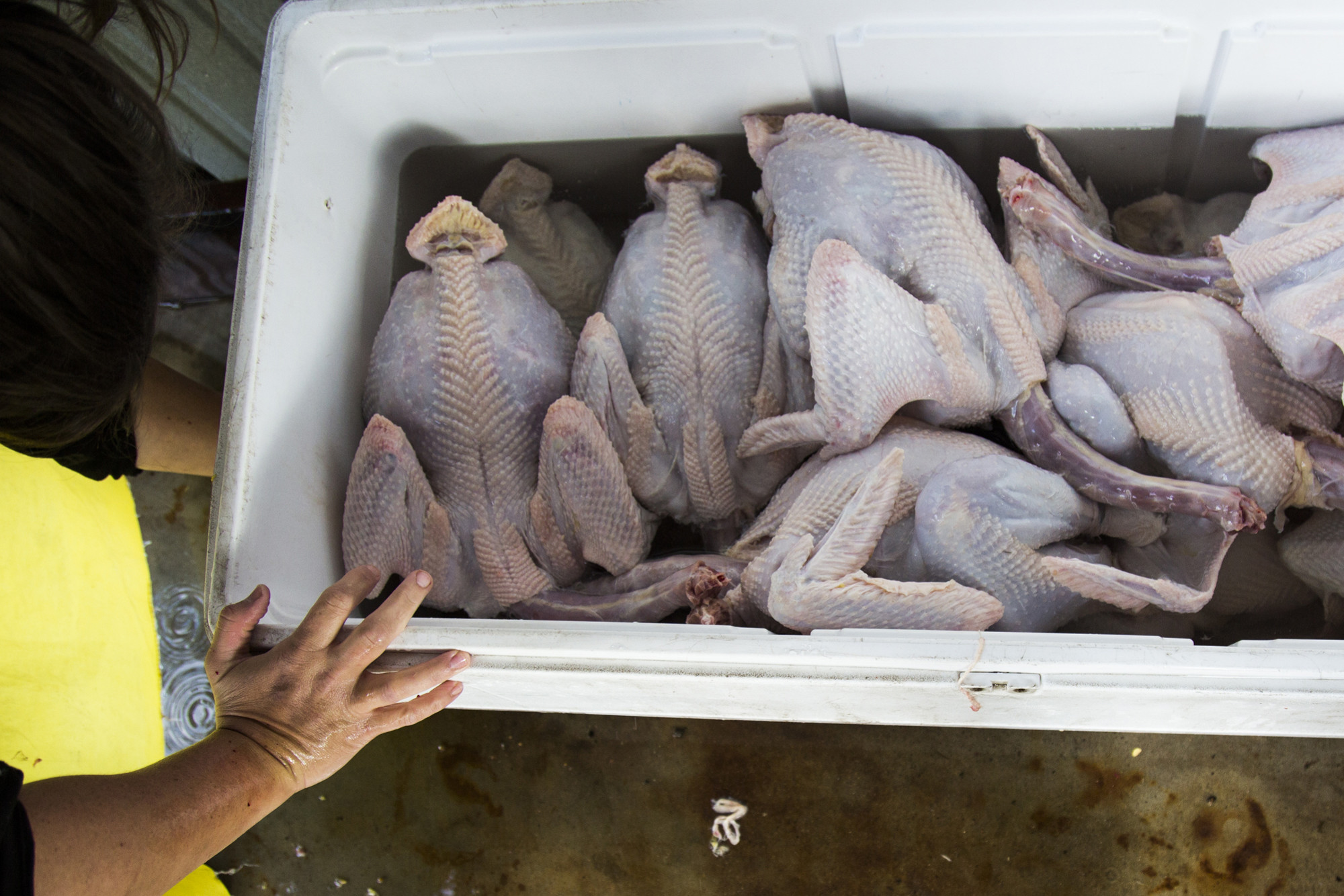 Krystle Keller lets water drain from the cooler as it starts to fill up with turkeys. The Kellers filled 16 orders for thanksgiving turkeys for the 2017 holiday.
The Keller's thanksgiving turkey sits on their family's table before being carved for dinner on Nov. 23, 2017.